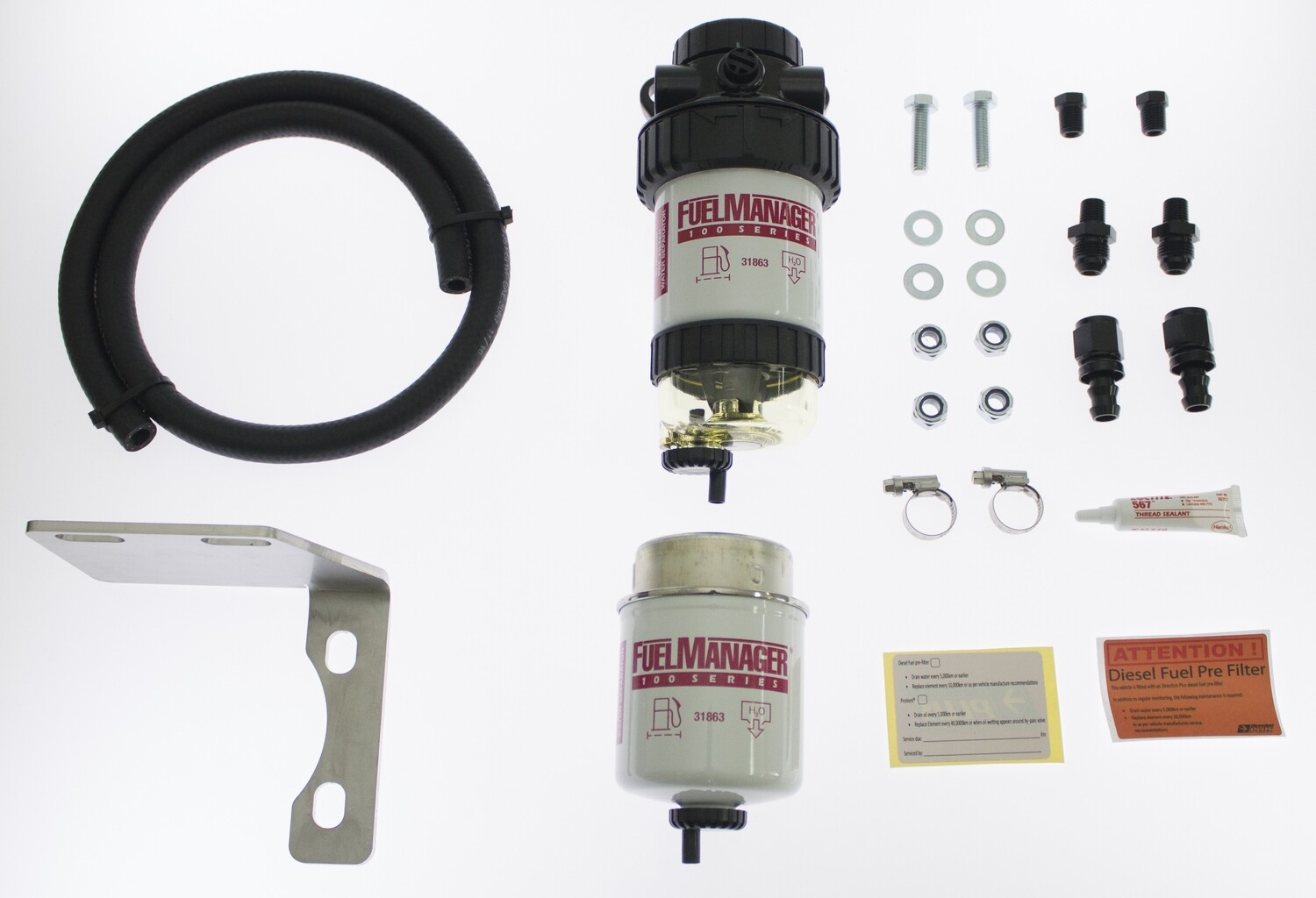 Diesel Pre Filter fuel System Kit To Suit Toyota Landcruiser 70 Series FM615DPK
SKU 00071
Product Details
Direction Plus Diesel Fuel Pre-Filter.
Direction Plus Diesel Fuel Pre-Filter Kits protect late model common rail diesel engines against costly injector failure.
Installing a Direction Plus Pre-Filter kit between the fuel tank and the O.E.M fuel filter will remove the majority of water and particle contamination. This leaves the O.E.M fuel filter to do the final and finer filtration. This ensures you are maximising the protection of your diesel fuel system.
Kit includes: - Laser cut stainless steel bracket, custom made for your vehicle - Fuel Manager Filter including water trap bowl - Replacement Filter Element - Clear and precise fitting instructions - All fittings and hose clamps - Any fuel hose required - 2x 30 micron filter elements
The benefits of fitting a Diesel Fuel Pre-Filter Kit:
* Reduce wear and Tear and avoid repair costs
* 95% water consumption and superior particle removal
* Ability to separate emulsified water from ULSD
* Clear Water drainage bowl to easily identify removed water
* Keeps critical engine components clean and no Filter bypass.
For the ultimate front line defence against water and particle contamination, investing in a Direction Plus Diesel Fuel Pre-Filter Kit will protect your investment 24 hours a day, 365 days a year
Save this product for later