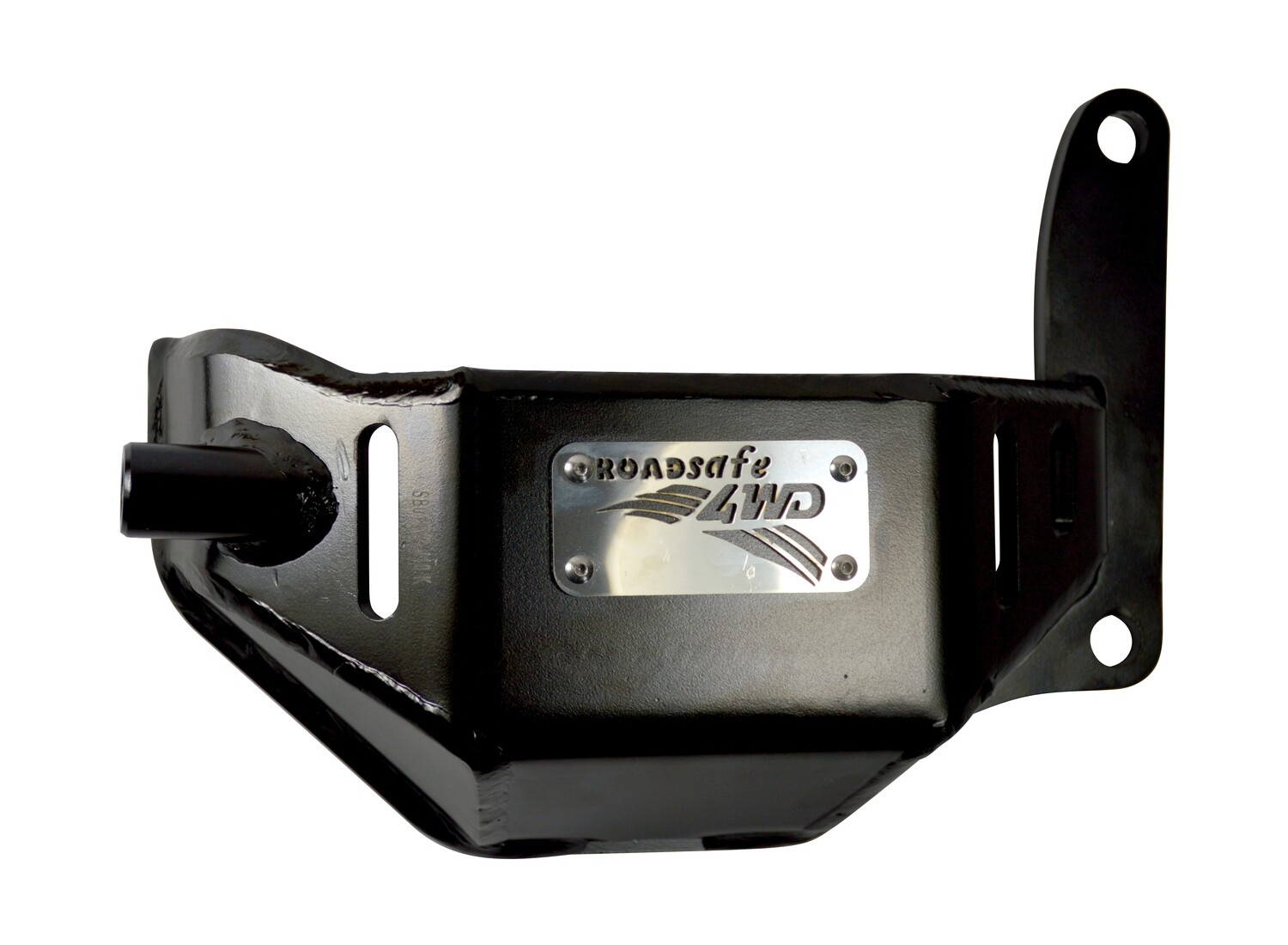 NISSAN PATROL ROADSAFE FRONT DIFF GUARD SUIT GQ/GU VERSION 2 NEW DESIGN
SKU 00161
Product Details
NISSAN PATROL ROADSAFE FRONT DIFF GUARD SUIT GQ/GU
SB011V2

Heavy duty Front Bolt Diff Guard to suit the Nissan Patrol GQ / GU.


REDESIGNED PROFILE TO ENSURE MAXIMUM CLEARANCE TO THE DIFF GUARD AT FULL COMPRESSION OF THE SUSPENSION WHERE AFTERMARKET PAHHARD RODS ARE FITTED

The RoadSafe 4WD Front Diff Guard kit is Manufactured from a combination of 6 & 8mm thick plate.
- We got sick of seeing the other Diff Guards on the market rolling backwards after a knock, so this one is designed to bolt through the radius arm mount, and clamp the diff housing, so there are strong mounting points keeping the guard in place.
- Taking just 10 minutes to fit, the Diff Guard simply bolts on to the diff housing using hardware supplied.
- Additionally, the shape has been refined to run as close as possible to the original diff housing, to allow clearance for Aftermarket Panhards.
These diff guards are a complete bolt on assembly and easy to fit.
They come as pictured in the photo and include all the bolts, washers and nuts required.
These offer great protection from rocks and other large items that could potentially destroy your diff centre.
NOTE: These may not fit if you run radius arm spacers in the front end.
Save this product for later